Community Manager
Brandie grew up in Durham, NC and has lived in Four Oaks since 2016. She started her career with HHHunt in 2008 as a Leasing Consultant at Abberly Place and was later promoted to Assistant Community Manager. Brandie has won a number of awards, including Team Spirit Award in 2012, Leasing Consultant of the Year in 2013, and she was awarded Assistant Community Manger of the year in 2017. In her spare time, she enjoys spending time with her family, attending her son's baseball games, visiting the beach and supporting her beloved Duke Blue Devils!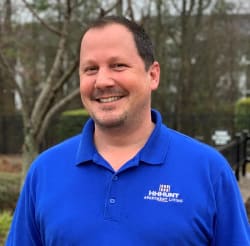 Service Manager
Mike joined the Abberly Solaire Team in December 2019, and thoroughly enjoys making a positive difference in the lives of our residents! Mike grew up in rural Minnesota and served in the United States Air force from 1994-2001. Since leaving military service, he has gained a diverse background in multi-family housing maintenance management, emergency services mitigation and remediation, insurance re-construction, and asset preservation. Mike has worked in both student and conventional housing, and previously served in corporate leadership roles. Mike is a nationally certified swimming pool and spa operator, EPA certified, and he holds a National Commercial Contractor license. In 2020, he received the HHHunt Team Excellence Award. In his spare time, Mike enjoys the outdoors, cooking, singing, socializing, and spending quality time with his fiancé, family, friends and pets.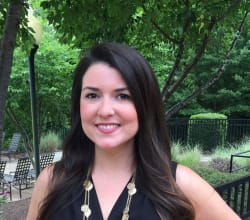 Assistant Community Manager
Originally from Connecticut, Ashley has happily called Raleigh and Garner home since 2007. She worked in the health and wellness field for over 10 years before joining HHHunt in 2017 as the Account Administrator at Abberly Place. After a brief period as an Assistant Community Manager with another community in Raleigh, Ashley was thrilled to return home to HHHunt in 2019 as the Assistant Community Manager at Abberly Solaire. During that same year, she was awarded the Assistant Community Manager of the Year! In her spare time, Ashley enjoys cooking with friends and family, and spending time with her Schnauzer, Abigail.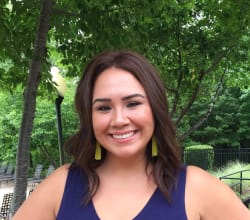 Leasing Consultant
Vannessa and Sophie Mae, her precious Black Lab, moved to the Fuquay-Varina area after living in various cities throughout the US and traveling internationally. Vannessa was born and raised in Southern California. She is well versed in Customer Service, having worked in Retail Management for 15 years until joining HHHunt as a Leasing Consultant for Abberly Solaire in April 2019. Vannessa loves to help organize events and has been awarded cross country opportunities for her performance and business results. In her spare time Vannessa loves to cook for her family and friends, is an avid craft beer seeker, crafter, and loves finding antique treasures.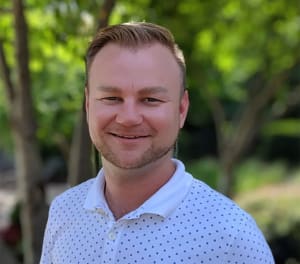 Leasing Consultant
Grant grew up Washington, NC, a small town in the eastern part of the state, and worked as an accountant before moving to the Triangle area in 2012. In Raleigh, he worked in telecommunications for four years where he won several customer service awards. These opportunities helped Grant develop his customer service, management, sales, and marketing skills, and contributes to his success with HHHunt. Grant joined HHHunt in 2016 as a Leasing Consultant at Abberly Place, and transitioned to Abberly Solaire in 2019. In 2018 Grant was awarded the Collaborative Spirit Award as a testament to his ability and willingness to do whatever it takes to get the job done right. He was also awarded Leasing Consultant of the Year in 2020. In his free time, Grant enjoys cooking, hanging with friends, spending time with his dog and two cats, and taking trips to the beach and mountains.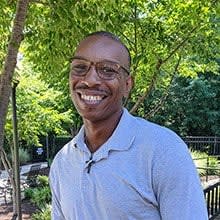 Service Technician
Bernard grew up in Bertie County, NC and has lived in Willow Spring for the past 11 years. Bernard has been in the property management industry since 2013 and holds his Universal CPO. In his spare time, Bernard enjoys spending time with his family. They enjoy swimming and fishing. Bernard is a die-hard Dallas Cowboy's Fan! He is very excited to join our team at Abberly Solaire and looks forward to meeting all of our new residents!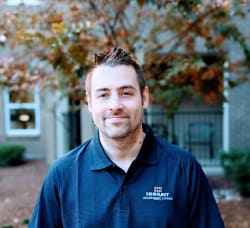 Service Technician
Originally from Texas, Cody moved to North Carolina when he was three years old. He joined the Abberly Solaire Team in November 2022 and is both EPA and CPO Certified. After taking three years of Construction Technology in high school, Cody eventually began his career in Property Management in 2013. He won Rookie of the Year his first year in the industry and he was recently awarded Service Technician of the Year with his previous company in 2021! In his free time, Cody enjoys watching and playing sports, photography, and collecting tennis shoes.
Testimonials
Having to move for work often (5 moves in 6 years) this has been by far the best experience I have had. Vannessa has been phenomenal. I'm truly thankful for her and how easy she made the whole process.
I just have to say that this is the best place! I have family that lives here, and if I was looking for a place it would be here!!! The staff is always so friendly and professional, the clubhouse is always clean and beautiful and the landscaping is immaculate, I wish I could have it look this good at my home!! My family LOVES it here!!!