Abberly Solaire Apartment Homes - Biographies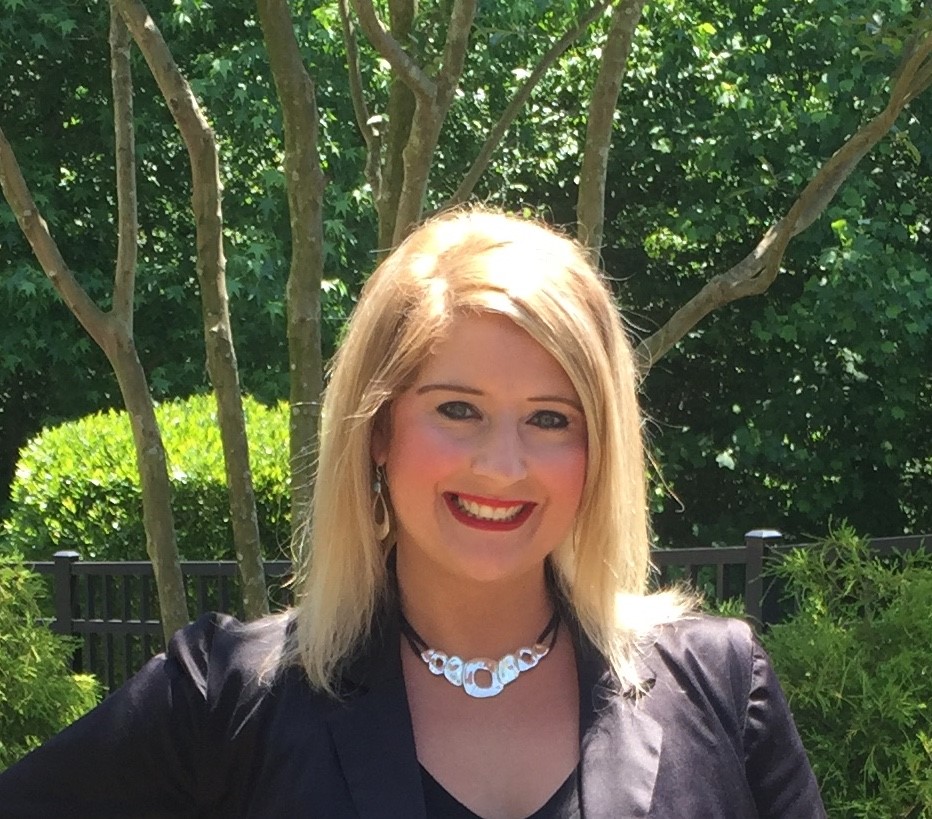 Brandie Jeffries
Brandie grew up in Durham, NC and has lived in Four Oaks since 2016. She started her career with HHHunt in 2008 as a Leasing Consultant at Abberly Place and was later promoted to Assistant Community Manager. Brandie has won a number of awards, including Team Spirit Award in 2012, Leasing Consultant of the Year in 2013, and she was awarded Assistant Community Manger of the year in 2017. In her spare time, she enjoys spending time with her family, attending her son's baseball games, visiting the beach and supporting her beloved Duke Blue Devils!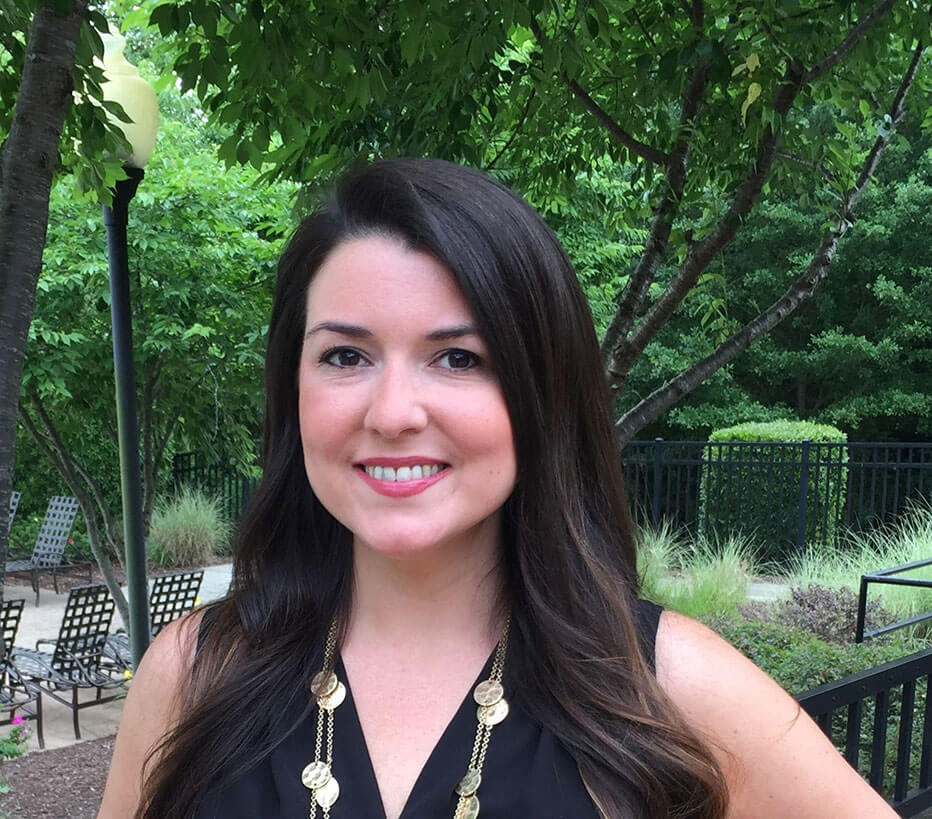 Ashley Bingham
Assistant Community Manager
Ashley is originally from Connecticut, but has happily called Raleigh and Garner home for the last 12 years. She worked in the health and wellness field for over 10 years before transitioning into the property management industry. Ashley originally joined HHHunt in 2017 as the Account Administrator at Abberly Place before accepting an Assistant Community Manager role at an apartment community in Raleigh. She returned to HHHunt in 2019 as the Assistant Community Manager at Abberly Solaire and was thrilled to be back with HHHunt! She is looking forward to welcoming residents home to Abberly Solaire! Outside the office, Ashley enjoys cooking with friends and family, and spending time with her Schnauzer, Abigail.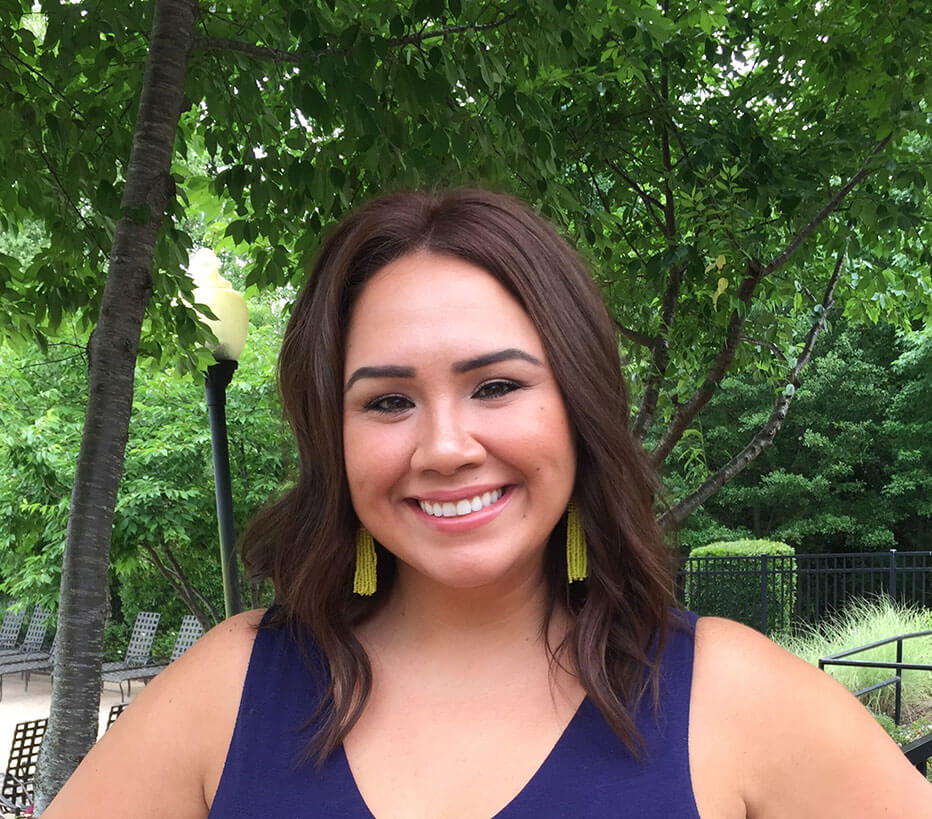 Vannessa Lopez
Vannessa and Sophie Mae, her precious Black Lab, moved to the Fuquay-Varina area after living in various cities throughout the US and traveling internationally. Vannessa was born and raised in Southern California. She is well versed in Customer Service, having worked in Retail Management for 15 years until joining HHHunt as a Leasing Consultant for Abberly Solaire in April 2019. Vannessa loves to help organize events and has been awarded cross country opportunities for her performance and business results. In her spare time Vannessa loves to cook for her family and friends, is an avid craft beer seeker, crafter, and loves finding antique treasures.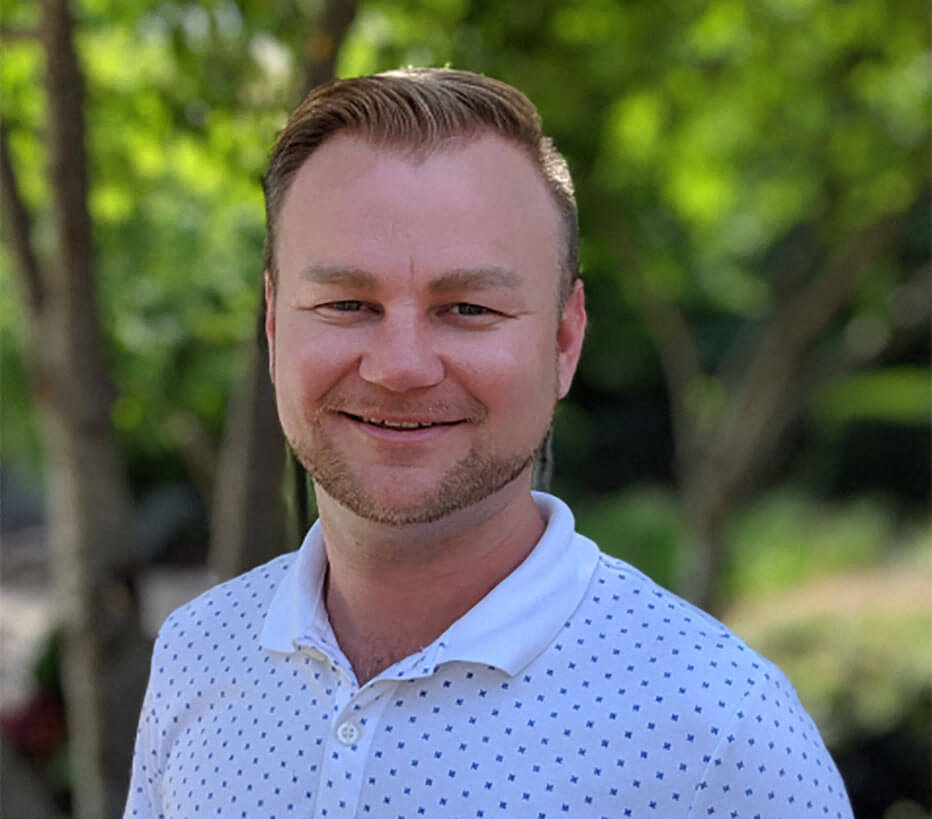 Grant Stewart
Grant grew up in the small town of Washington, NC. Before moving to the triangle in 2012, he worked as an accountant for a small business in his home town. After arriving in Raleigh, he worked in telecommunications for four years where he won several customer service awards. These opportunities helped Grant develop his customer service, management, sales, and marketing skills, which contributes to his success with HHHunt. Grant originated from Abberly Place where he started in 2016 before transitioning over to Abberly Solaire in 2019. In 2018 Grant was awarded the Collaborative Spirit Award as a testament to his ability and willingness to do whatever it takes to get the job done right. In his free time, he enjoys cooking, hanging with friends, spending time with his dog and two cats, and taking trips to the beach and mountains.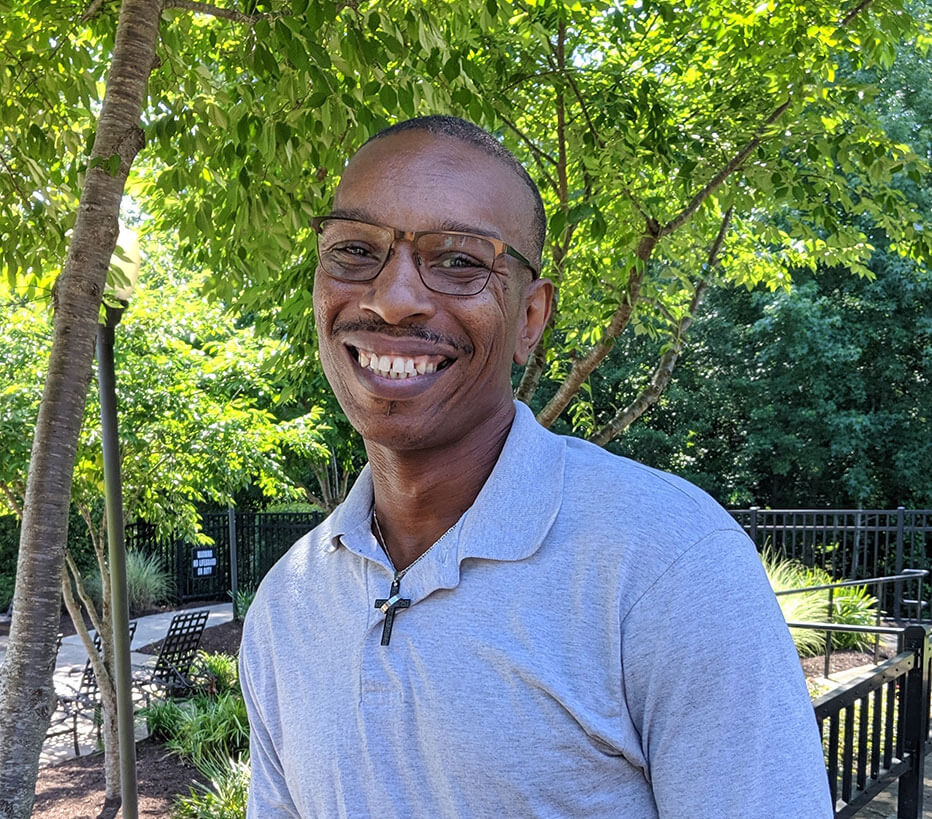 Bernard Peterson
Bernard grew up in Bertie County, NC and has lived in Willow Spring for the past 11 years. Bernard has been in the property management industry since 2013 and holds his Universal CPO. In his spare time, Bernard enjoys spending time with his family. They enjoy swimming and fishing. Bernard is a die-hard Dallas Cowboy's Fan! He is very excited to join our team at Abberly Solaire and looks forward to meeting all of our new residents!